Name: Ryder
Nicknames: Mr. Citizen
Alignment: Face
Signatures:
- Ryder Sunglasses
- red muscle shirt with white maple leaf on the front
- spikey hair
- the smile
History:
Ryder was born and raised in Alberta, Canada on a small farm outside a rural community. He was known in the area for being an amazing athlete but was never the best at anything he did growing up. As an athlete he would go to nationals in badminton, hockey, lacrosse, baseball, soccer, swimming (freestyle, butterfly, backstroke, IM, long distance, as well as team racing), track and field, basketball and volleyball. Every time he did though he or his team always wound up coming up short and in second place. Growing up through the years of his sports, he always wrestled on the side more as a hobby. He never felt good enough to compete though and so never showed his talents.
A good friend of Ryder's asked him to come to a wrestling try out. The friend wanted support and being the good friend that Ryder is, he went. Both competed and unfortunately Ryder was asked to sign a contract and his friend was dismissed. Ryder declined but it gave him the confidence he needed. The taste of wrestling was the path for him.
Later on he tried out for another local wrestling company and was immediately accepted. The very first day he ran into a giant frizzy bearded man by the name of Hagbard. After a match to prove his worthiness, Ryder and Hagbard became close friends and formed the tag team now known as
Brothers of the North
. They have stuck with each other ever since, entertaining crowds with their difference in humor as well as entertaining with their hard hitting wrestling.
Story of Nickname:
Ryder had been heading home after one of his tryouts when he spotted a man being mugged by two men in black masks. Instinctively he ran and clotheslined the one guy from behind. He then proceeded to grab the other guy and body slam him onto the hood of a near by car. Ryder then grabbed two hidden weapons from the men and dumped them into the near by drain pipe. Dragging the two men to the curve after calling the cops, Ryder waited for the police to show up and apprehend the two knocked out men. When the police asked him why he did what he did, the only response he could give was "I couldn't stand by an watch. I felt I needed to do what any other citizen would do" The police force dubbed him the nickname "Mr. Citizen" from that point on. After a few of his shows the signs "I came here for Mr. Citizen" started to appear from some of his saved victims. The trend caught on and soon his nickname in wrestling became Mr. Citizen.
Attire:
Backstage: Usually dressed with his red muscle shirt with the white maple leaf on the front and dark blue jeans
In Ring: Black wrestling boots with black pants
Signature Moves:
Ryder grabs his opponent, lifting him into the air with one arm tucked bending his opponents leg
and drops him head first to connect with a LEGENDARY Capital punishment!!!!!
(Cradle Piledriver)

Ryder grabs his opponent, and lifts him
falling backwards while throwing him so that he flips forward and lands on his back executing a LEGENDARY Last rights!!(Steenalizer)


Finisher:
Ryder wraps his arm around [nome] s chest
Ryder sweeps [nome] s legs with his and slams Hagbard into the ground executing LEGENDARY Rto!!(it's a standing STO forward)
Music:
Citizen Soldier by 3 Doors Down
(video will come when I update it

)
Picture: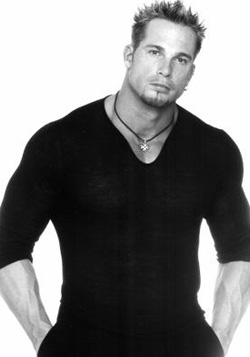 New Talent





Number of posts

: 20


Registration date :

2010-08-19



welcome ryder

Rookie





Number of posts

: 55


Registration date :

2010-04-08



also from here welcome to MAW
Super Star





Number of posts

: 210


Age

: 45


Location

: Hellevoetsluis, The Netherlands


Registration date :

2010-03-17





Similar topics
---
Permissions in this forum:
You
cannot
reply to topics in this forum